About Us
What is prototype or rapid prototyping service? It could make your design to reality parts in the shortest time. A prototype is an early sample, model or release of a product built to test a concept or process.
We Aeco Prototype could meet your one stop prototype requirements. With more than 15 years experience in the rapid prototyping service industry, we are confidence at our mature operation team, fine detail and craftsmanship to help your new products to market in fastest and most efficient ways possible.

Our Service (as bellow pictures):


Our detailed information (as bellow):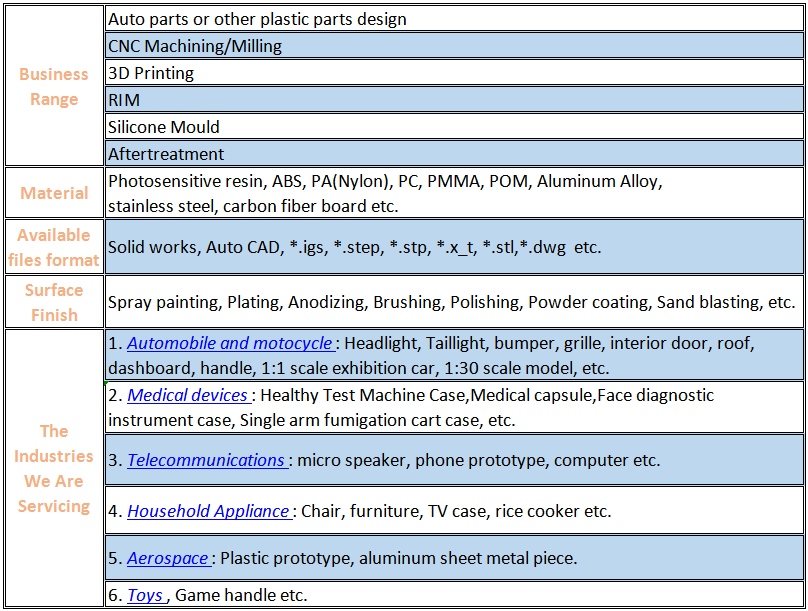 Our Workflow as bellow: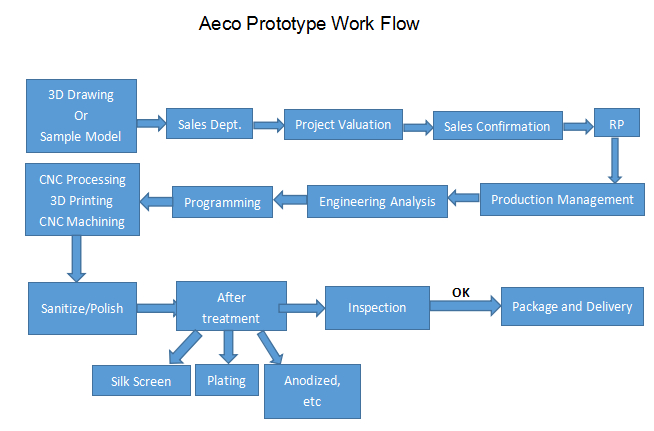 Welcome to visit us!